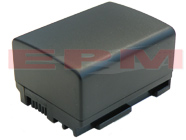 Click to enlarge
Item:

BP-808 BP-809 1400mAh Canon LEGRIA FS305 FS306 FS307 FS36 FS37 VIXIA HF M300 M31 S10 S100 S11 S20 S200 S21 HF20 HF200 Battery
Part Number:
Canon BP-807, BP-808, BP-809, BP-809B, BP-809S
EPM Code:
Canon.BP.808.battery
Dimensions:
40.50 x 30.90 x 23.20 mm
Warranty:
Meets or exceeds OEM specifications and performance backed by 1 year replacement warranty
Compatible model list:
Canon FS10
Canon FS10E
Canon FS100
Canon FS100 GW
Canon FS100 SB
Canon FS10E
Canon FS11
Canon FS20
Canon FS200
Canon FS21
Canon FS22
Canon FS30
Canon FS31
Canon FS36
Canon FS37
Canon FS300
Canon FS305
Canon FS306
Canon FS307
Canon FS40
Canon FS400
Canon HF G10
Canon HF M30
Canon HF M300
Canon HF M306
Canon HF M31
Canon HF M32
Canon HF M36
Canon HF M40
Canon HF M41
Canon HF M400
Canon HF S10
Canon HF S100
Canon HF S11
Canon HF S20
Canon HF S200
Canon HF S21
Canon HF S30
Canon HF10
Canon HF100
Canon HF11
Canon HF20
Canon HF200
Canon HF21
Canon HG20
Canon HG21
Canon HG30
Canon XA10
Ask a question about this product:
End user clicks here to see more product information from EPM online dealer directly.
Reseller clicks here to request more product information from EPM Battery & Charger Wholesale.
BP-808 BP-809 1400mAh Canon LEGRIA FS305 FS306 FS307 FS36 FS37 VIXIA HF M300 M31 S10 S100 S11 S20 S200 S21 HF20 HF200 Battery Wholesale, it replaces Canon BP-807, BP-808, BP-809, BP-809B, BP-809S.